About Taylor Visit the "to guatemala" and "we're home" links for updates!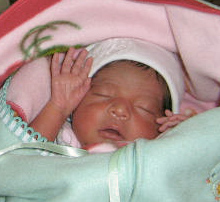 We have accepted a baby girl referral from Guatemala. We have named her Taylor Dodd.

She was born Nov. 26, 2006. She was 5 lbs 10 oz, 45 cm in length. She is of Mayan descent.

Rachel actually got to name one of her children! Rachel has always loved that name. It also reminds us of Lance's family name of Caylor. We also wanted to keep going with those T names. Her middle name is from Rachel's family name of Dodd.

We used Sandy Whitton with Littlest Angels Agency to do our home study. Let us just say Sandy is now a member of our family, she is the sweetest person you will ever meet! She made this whole process easy and was full of information. Sandy was the person who led us to Guatemala for our beautiful daughter, Taylor. For this we will be forever grateful.

Needless to say we are soooo excited!!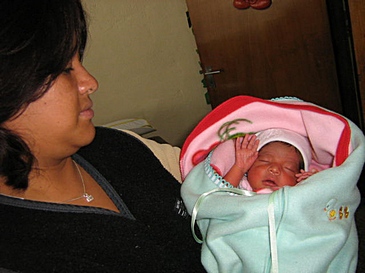 Website by myadoptionwebsite.com