April 2, 2011

"Gratitude is the fairest blossom that springs from the heart" - Henry Ward Beecher
It has been just under a year since we first received the email from our agency, late one evening, subject line "Congratulations - it's a girl!" As anyone who has seen their precious child's sweet face for the first time via a computer screen will tell you, it is an amazing, out-of-body, surreal experience. I get teary-eyed just thinking about it.
Even more amazing, of course, is the moment that child goes from being a series of photographs to the real thing . . . being handed Anna Kathryn was absolutely one of the highlights of my life (our lives) and I've been living in a state of gratitude ever since. She's everything we'd dreamed of, and more.

The past three months since our last update have passed quickly, and we've watched Anna Kathryn slowly transition from baby to toddler. She'll soon be two! She continues to add words to her vocabulary and loves to practice them in a loud voice . . . "BOW! . . . FEET! . . . ELLA!" She really loves her books and we look through them several times a day. The mild winter and spring have allowed us to be outside quite a bit and she is proving to be an outdoors girl, which is wonderful! She is content to wonder around our yard, picking up sticks, looking at birds and just exploring.

How blessed we are by her personality . . . she is funny, engaging, silly, loving, strong-willed and entertaining. I've said it before, but I'll say it again . . . she is busy! And there have been some humbling moments; for example, a recent fit that was thrown in Target. This is uncharted territory for us! Truly, though, she's making real strides . . . we recently took her to our favorite Chinese restaurant and she sat and ate like a big girl the whole time - - we were so proud (and relieved!!)
Not much has changed in the sleep department . . . she still sleeps on a mattress next to our bed and wakes a few times every night, crying. Thankfully she is easy to sooth back to sleep. As her second birthday approaches, I do think it is soon time to transition her to her own room. Wish us luck on that endeavor! : )
In other family news . . . In January our family welcomed another beautiful baby girl! Cousins Libby and Annie are the proud sisters of Zoe Jane! That brings us to a grand total of 8 cousins on one side of the family, and three on the other. How blessed our girls are to have cousins who are also their closest friends.
There is much ahead that we are looking forward to . . . for Joe, the start of baseball season; summer vacations with our families; time at the lake; and most of all, just enjoying our first full summer as a family of four.
As always, many thanks for reading our update and following our lives with these two precious daughters from China!



A myadoptionwebsite note:

I apologize for being so terribly behind on the fundraiser. I will have information posted by tomorrow so that we can get started on another fun and hopefully successful project together!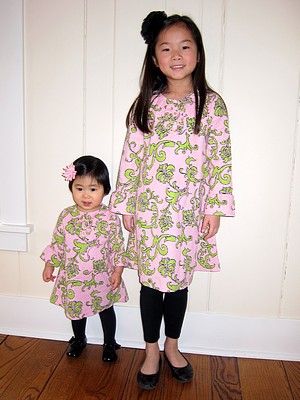 Sisters!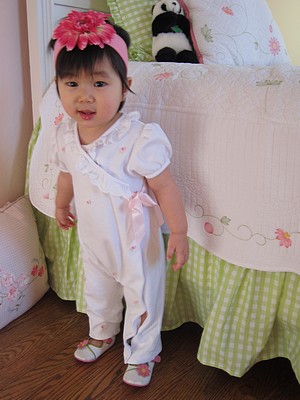 Looking sweet in her room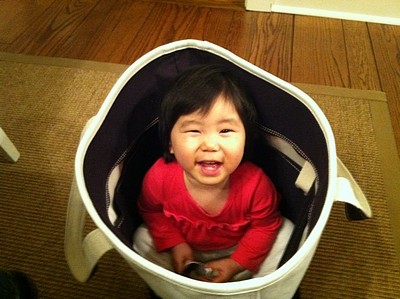 Silly girl!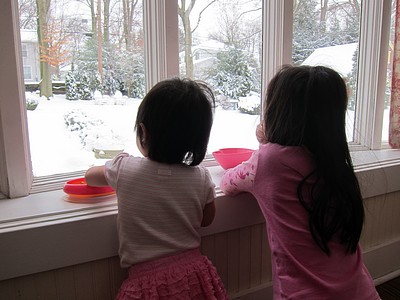 We started a new hobby this winter - birding!
This is where you'll often find the girls, watching the birds on the feeders.