Wednesday, May 28, 2008

Friends and Family…WE MADE IT!!!!!!

Sorry this update is coming late…but we didn't have access to the internet until last night. We are safe in Taiwan and glad to have you join with us in the journey of a lifetime!!!

Well after years and years of waiting…it was hard to believe that the day had finally arrived. Packing for this trip has literally been a process all its own. I started packing months ago because of the weight limit restrictions and just trying to figure out packing for me and for a child. Its much more difficult than you would think…because if you forget it…the odds are you won't be able to find it anywhere else.

So…that morning…here I am smiling that it was finally done. I had everything…I double checked, triple checked….it was done. My parents came to the house to pick me up and Bruce and I had our "talk" before they arrived. We promised each other we wouldn't lose it… So in the kitchen of our house…the world and everything in it stopped so that Bruce and I could have our moment. I Love you honey and I miss you terribly…but I am doing well!!!

The first part of our trip was simply to drive to Atlanta…it was supposed to be about a 4 ½ hour drive but it turned out to be more like 7... We were meeting a friend of mine, Jenna, who grew up next door to us when I was kid. We have not seen each other in more than 20 years. It was a great way to start our trip! We enjoyed a great meal at Ruby's and Jenna brought us some gifts and showed us pictures of her beautiful family. It was wonderful to just catch up and see where our lives had taken us! I feel many Braves games will be in our future!!!

During our drive to Atlanta, Bruce called me to inform me that the birth mother has requested a meeting with me. This came as a shock to us because we had assumed at this point, there would not be one. To say that it added some stress to an already stressful trip is an understatement. Many conversations back and forth with Bruce and the agency, the agency and St. Lucy's, me and my parents, me and the agency… we have come to a good place with this. It is far too difficult to explain the emotions of this…my mother instincts were put to the test right off the bat…and I hope and pray that I have made the right choice….for Rudd, first…then everyone else. Meeting the birth mother is a once in a life time and rare event. We feel honored and humbled to meet her… We are unclear at this point how this meeting will take place….but we have faith in St. Lucy's and our agency that they will protect and preserve every ones emotions during the process.

Ok…day one complete….;-)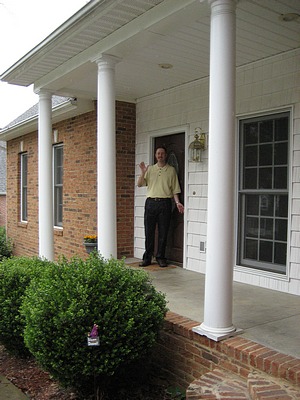 Bruce waving us good bye...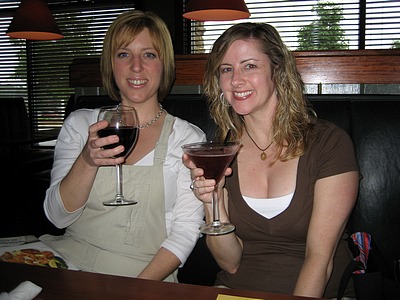 A surprise visit with a childhood friend, Jenna,
in Atlanta before we leave.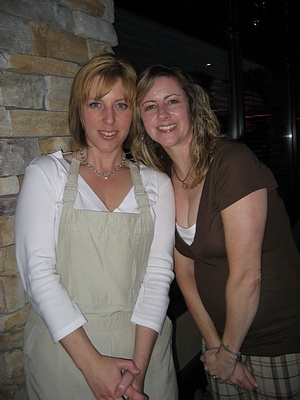 We haven't changed that much
in 20 plus years have we?????