Our Family
We have created this website to keep our family and friends updated on our journey to bring home our daughter, Rylie Shanlin. It will also serve as a special way to preserve our adoption journey and the thoughts and prayers from our family and friends. Now a little bit about our current children.

Our son Nick (18 years old) is graduating from high school this May and will be attending Western Kentucky University to study Theatre Arts in the fall of 2010. We are very fortunate to have Rylie home before her big brother leaves for college. Nick has been very involved in theatre the last several years and plans to continue in college. This summer Nick will be the assistant coach on the Fieldstone Farms Swim Team (3rd year) and work as a lifeguard once again. Swimming, sun, and spending most of the summer outside, how do you go wrong with a job like that? We are going to miss Nick and his amazing sense of humor this fall when he goes off to college.

Our daughter Molli (15 years old) is going to be a sophomore next year at Franklin High School. Molli's passion is dancing, which she started when she was 3 years old. We can still picture her on stage at her first dance recital when she sucked her thumb and did not move one inch during the entire performance. Molli is now one of the main characters in the end of the year dance recital, Peter Pan, with Franklin School of Performing Arts. Molli will be attending BalletMet in Columbus, Ohio this summer for 4 weeks of intensive dance training. It is an honor to be accepted at such a prestigious dance program. We are very proud of her accomplishments.

Our youngest son, Cole (9 years old) is full of life and abundant energy. He is playing football in the spring as he did last fall. Mom has a tough time watching "her baby" play football but he loves it. Cole has scored several touchdowns, which makes dad go crazy happy. Cole also loves numerous outdoor activities, legos, video games, and anything that Nick loves!!! He has a little hero worship going on with his big brother. Cole will be in the 4th grade next year.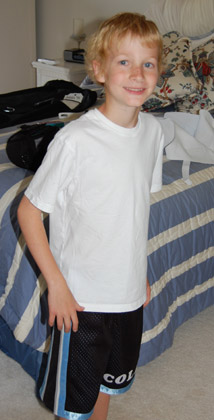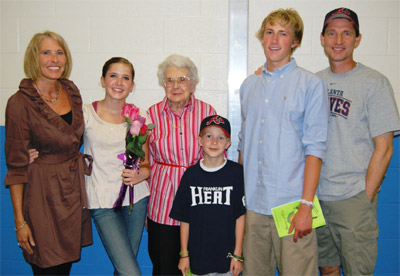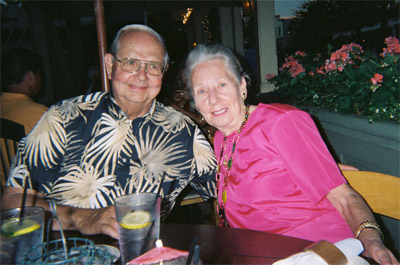 Website by myadoptionwebsite.com